KONTRA Ceramics

washbasins and toilets
Opposites attract and complement each other - this is the idea behind the KONTRA concept, in which tradition and modernity, simplicity and innovation, delicacy and durability go hand in hand. In the new MEISSEN KERAMIK collection, the contradictions do not clash, but work together to offer unprecedented solutions. KONTRA presents a wide range of unique countertop washbasins, with shapes both subtle and dynamic, which, thanks to their attention to detail manifested in a well-thought-out, functional design, allow freedom of design without losing harmony.
KONTRA countertop washbasins equal functionality and non-standard design closed in a simple yet phenomenal form. Due to their timeless aesthetics, they fit perfectly into any interior, while the variety of colours, sizes and options allows for many arrangement possibilities. The washbasins, regardless of size or shape, form a coherent whole, from the largest to the smallest. The designers have created a collection where a smaller washbasin remarkably emerges from a larger one, and an even smaller one from this one, giving the possibility of creating an interesting and harmonious arrangement by combining washbasins of different sizes on one countertop. Glossy or matt white, as well as deep matt anthracite in combination with the three available washbasin sizes: 60, 48 and 38 cm, offer great freedom of design. In the larger sizes, 60 and 48 cm, we can also choose a version without a shelf or with a shelf for handy trinkets or a faucet hole.
KONTRA countertop washbasins are equipped with technically advanced solutions enhancing the quality of everyday life, thanks to which it is easy to maintain hygiene and freshness of the bathroom. The surface of KONTRA countertop washbasins is covered with a special glaze containing silver ions, which prevents the multiplication of bacteria up to 99.8%.
Quality, finesse, grace. KONTRA countertop washbasins owe their extraordinary lightness and subtlety to a special ceramic mass with unique properties. The HardLightZone technology, just like the KONTRA concept, combines opposites: the softness expressed in thin walls of the washbasins with resistance to impact or loads.
Washbasins from the KONTRA collection feature stylish, geometric ceramics, ideal for all those who appreciate elegance, ergonomics, and above-average workmanship. Furniture washbasins are available in Euro White color and the following sizes: 120, 100, 80, and 60 cm. Larger sizes of the KONTRA washbasins, 80 cm, 100, and 120 cm, have got wide storage surfaces on one side (left or right) of the washbasins bowl. This is an additional space for bathroom accessories, you can keep them always at hand.
Countertop washbasins
KONTRA 60 / 48 / 38 countertop washbasin, Euro White
KONTRA 60 / 48 countertop washbasin with shelf, white mat
KONTRA 60 / 48 countertop washbasin with shelf and hole for fittings, anthracite mat
Furniture washbasins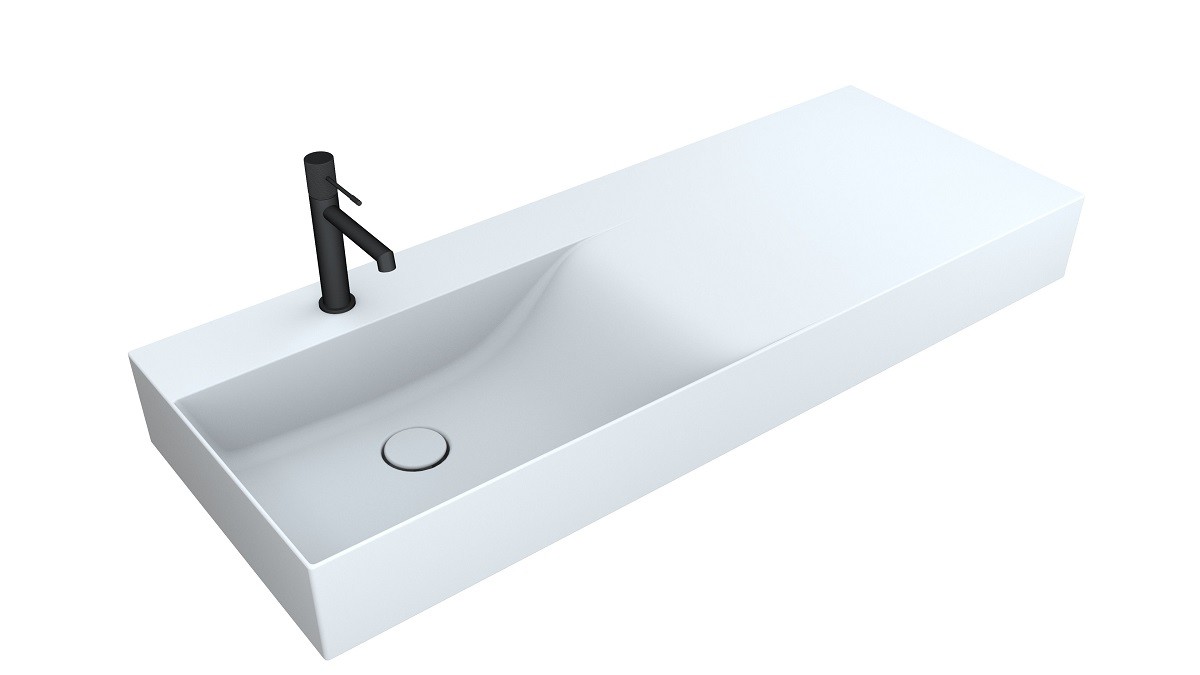 KONTRA 120 / 100 / 80 left / right, Euro White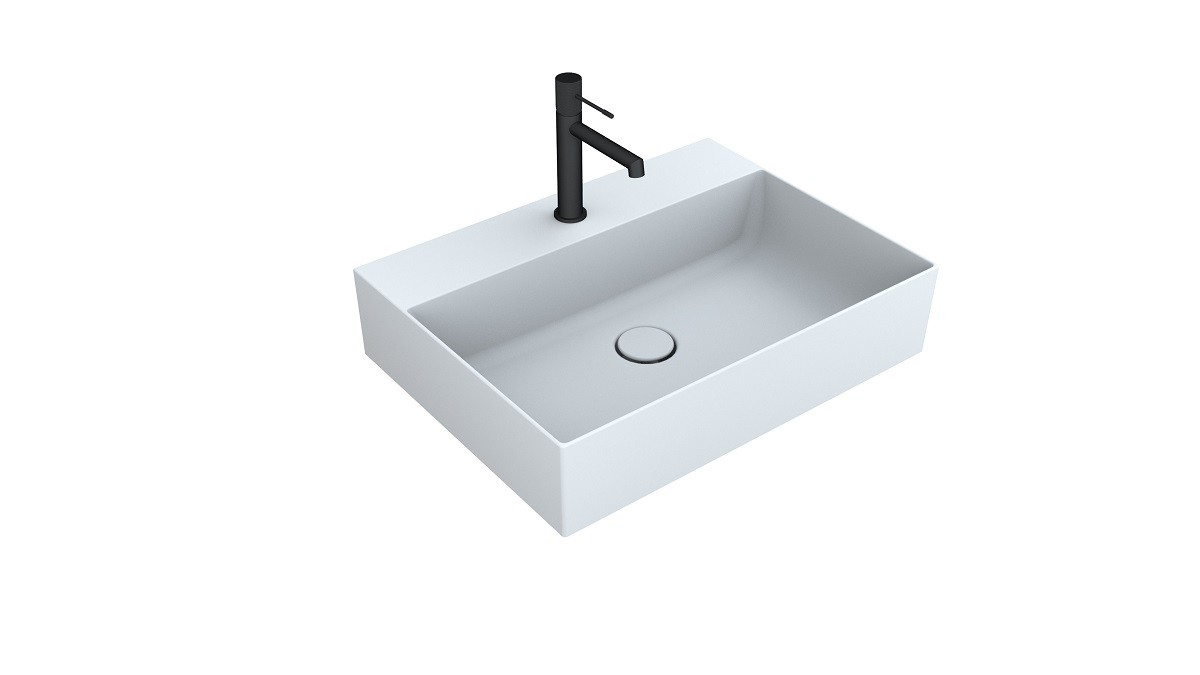 KONTRA 60 Euro White
KONTRA collection offers a wall hang bowl and bidet which are full of features to meet both functional and aesthetical users' demands. Ceramics are produced in the SilverZone technology so the surface is covered with a special anti-bacterial glaze containing silver ions, which inhibit the growth of bacteria. The bowl and bidet, both are built-up on all sides and with hidden assembly, so there are no hard-to-reach areas and cleaning the bowl becomes hassle-free. The toilet seat and bidet seat are made of anti-bacterial duroplast and are equipped with easy-off and soft close systems. The bidet seat is a unique solution, it has a seat and a cover with a cut-out for fittings. Flush-Stream technology, applied in the bowl, reverses the flow of water into a vortex. Such a solution ensures cleanliness and a much higher standard of hygiene.
Toilets
KONTRA wall hung bowl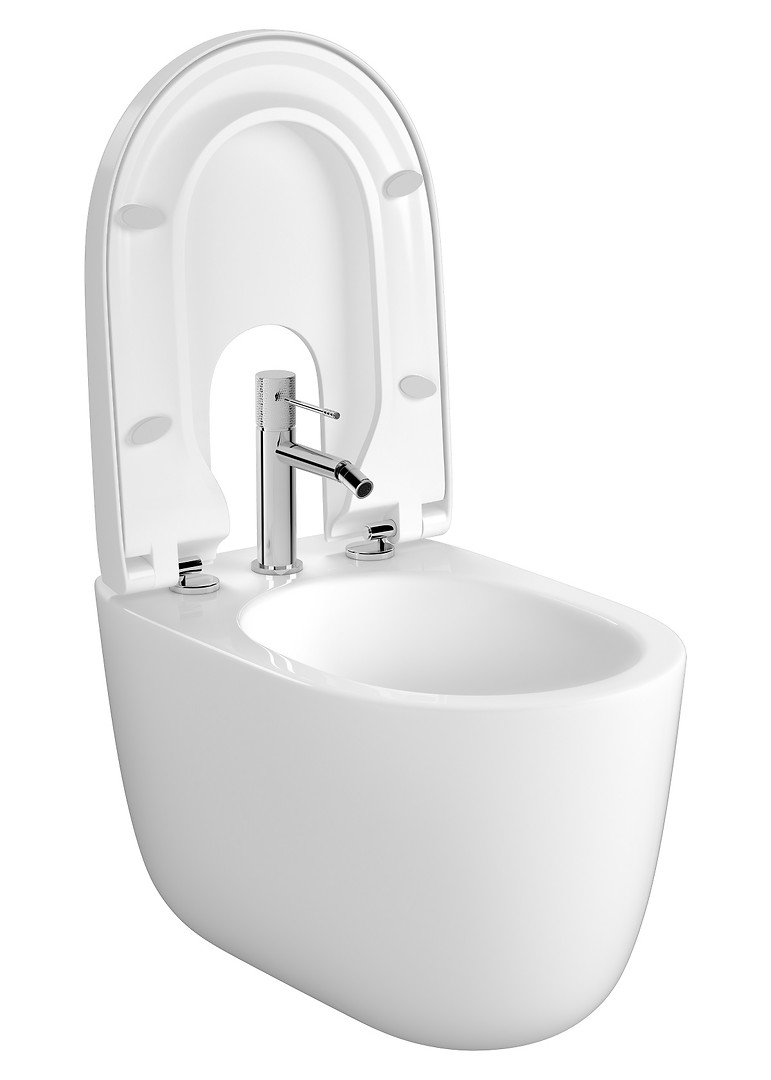 KONTRA wall hung bidet